Image
Comparison
This Block is developed for compare two images. It comes with different styles and settings so that you can easily customize it as per your needs.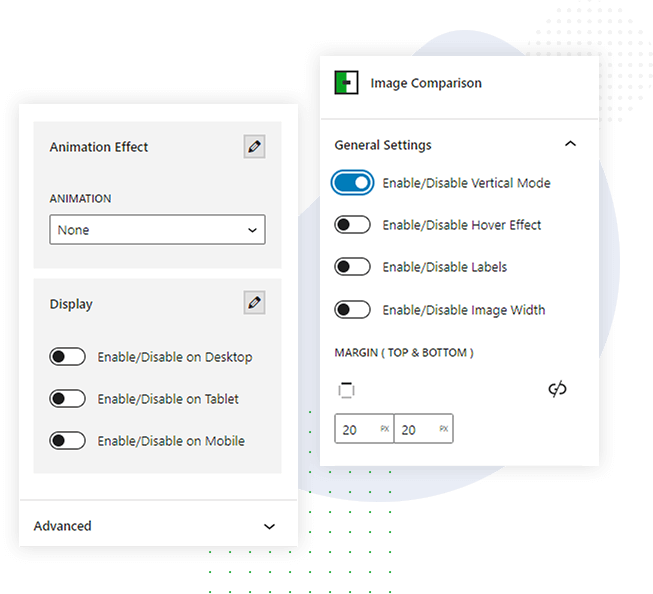 image
comparison
vertical
Image comparison block vertical mode is most useful for small-screen devices in which horizontal mode is not working properly for compare the images like mobile phone tablet etc.
Image
Comparison
mouse hover
Image comparison block has mouse hover settings by with images can be compared by just hovering over the mouse on the image comparison block.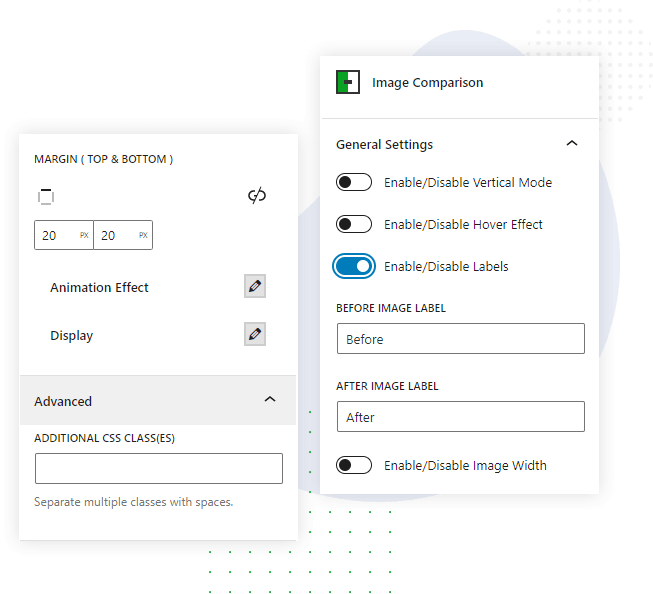 image
comparison
with labels
With before and after labels viewers can easily identify the difference between before and after changes in images.